It would be fair to say that Tunis is one of the smaller and more rustic cities in Tunisia – one that hasn't attract hordes of tourists like other areas.
Nevertheless, it is still a popular destination and offers visitors a different experience to what other places in the country might provide, with many enjoying the fact that it hasn't yet become inundated with tourism.
How do you get to Tunis?
With Tunis being one of the main cities in Tunisia, it won't come as a surprise to hear that it has its own airport. This is situated around 8km away from the center and has all of the standard facilities that one would expect.
At this point we should highlight that it is illegal to bring any Tunisian country in or out of the country – so bear this in mind when you frequent Tunis-Carthage Airport.
If you find yourself in a different region of Tunisia, you could consider another method of transport. Tunis Central Train Station is situated near Place de Barcelone and offers a cheap way to enter the area, while it also happens to be a central point of the whole Tunisian railway system which means that it's very easy to access.
Elsewhere, there are numerous ferries which connect Tunis to international destinations with Palermo, Naples and Marseille being some of the most significant. This is via the ferry terminal at La Goulette.
We should also point out that travelling via car is not recommended in Tunisia as a whole, with driving habits and etiquette generally being much different to what foreign visitors are used to.
What is the local transportation system like?
If you find yourself near the National Tourism Office on one of your first days, it might be advisable to take a visit and take advantage of a free map of the city. This is located to the north-east of the clock tower.
For everyone else, there are numerous methods of transportation once you arrive in Tunis. The light metro contains six lines and costs just 0,410 TD for a single trip.
Elsewhere, the TGM light rail line connects to La Goulette, Sidi Bou Said, Carthage and Marsa. While this is a convenient method of transport for some of the major areas around Tunis, foreign visitors might struggle with signage and you should allow yourself plenty of time to travel around and to purchase tickets.
There is also a bus line, with stations operating in the North and South of the city. However, by far and away the most flexible options are louages. These are effectively shared taxis, capable of seating eight passengers and merely depart when they are full.
The prices are somewhat higher than buses, but represent a saving when compared to the standard taxi. There are again North and South stations, with both near their respective bus stations.
What are the best attractions to see?
For a major city, it won't come as a surprise to read that there are numerous worthwhile attractions to see. These include:
Zitouna Mosque: This is the largest mosque in the whole of Tunisia and dates all the way back to the 8th century. If you are a non-Muslim you will only be able to enter a viewing platform, while you should dress modestly to ensure entrance.
Medina: With countless local shops and culture mulling around the medina, this is another place that you should make your aim to visit. In comparison to some of the more tourist-heavy locations in Tunisia, there is a little more respect for foreign visitors and you won't be hassled as much.
Bardo Museum: Housing countless Roman mosaics, this is one of the premier museums in the country.
Cathedral of St. Vincent de Paul: For those interested in history (and potentially architecture), this is the largest surviving building from the colonial era. It is only open on Friday mornings, so make sure you plan your trip accordingly.
What are the best things to do?
We have so far covered some of the best sights in Tunis, but we'll now provide an idea of what you can actually do.
Most people visit Tunis for its immense architecture and history, meaning that walks around mosques and ancient buildings should always be on the agenda. On these walks you'll often stumble upon local shops and markets and to gain an insight into the city as a whole, it's always worth stopping by and taking a look.
On an evening, there are several operas and ballets that are shown. These generally occur at Théâtre municipal de Tunis and it's definitely worth taking a look to see when events are being played.
Where are the best places to eat?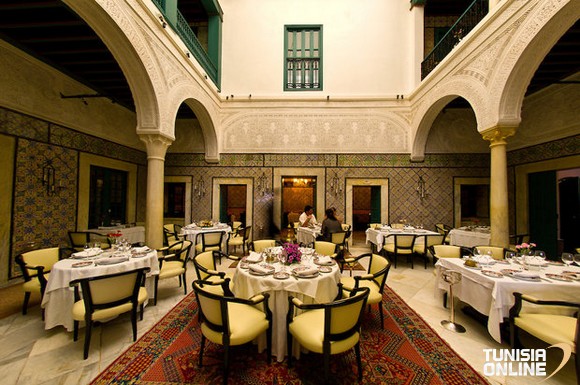 In terms of the choice of food in Tunis, Coffee shops are aplenty, but you may have to search long and hard to find a worthy restaurant. We should also mention at this point that waiters can be quite devious with their pricing towards foreign tourists, so be wary of what you are paying and whether or not it is accurate.
In terms of budget restaurants, the following establishments tend to be recommended by past visitors of Tunis:
Atlas le Resto: This is one place where the owner and cook both speak a small degree of English, which always helps. It is renowned for its fish dishes, while you will rarely spend over 9.500 TD per dish as well.
Capi: This is a slightly busier place and if you are against smoky atmospheres, you should probably avoid this suggestion. One cannot dispute the quality of the food though and a combined pizza and beer order generally costs less than 11 TD.
For anyone looking for mid-range or high-class establishments, the following could be considered:
Le Mamma: Housed over several floors, Le Mamma specializes in Italian cuisine and usually has live music to supplement your meal.
El Khalifa: This time West African food is the specialty and it tends to attract hordes of locals, whilst still being friendly to tourists.
Dar el-Jeld: Dar el-Jeld is seen as the best restaurant in Tunis and has the service to match this reputation. You will be treated like royalty, spoken to in fluent English and provided an extensive menu that is utterly delicious.
What are the best bars?
While we do have a separate section on safety towards the end of this guide, it's worth mentioning an issue slightly prematurely in relation to females.
It's generally recommended for women to only venture out with males, or at least exercise caution in the choice of drinking establishments, as many are suspect.
Nevertheless, there is a decent selection of bars in Tunis, some of which include the following:
Le Boeuf sur le Toit: Translating to "the beer on the roof", it should go without saying what this bar entails. It is seen as one of the trendiest places in Tunis and regularly has live music and DJs, as well as a dance floor.
Bar Jamaica: Based on the 10th floor of the Hotel el-Hana International, one would not immediately think that this is a vibrant drinking establishment. However, it's popular amongst locals and tourists and also offers outdoor seating for the warm weather.
Le Plug: Situated next to the sea, Le Plug allows you to enjoy sea views with a drink in your hand. It also regularly has DJs and attracts a relatively young crowd.
What is the accommodation like?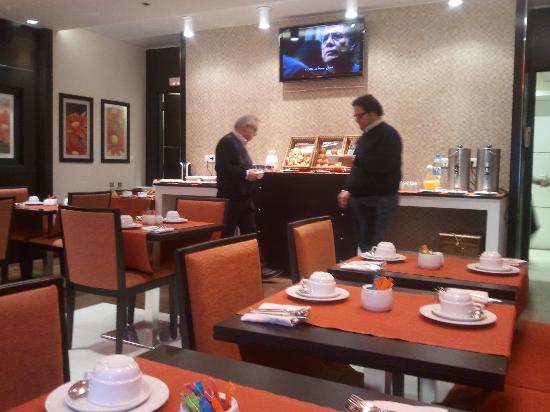 While there is budget accommodation available in Tunis, on the whole it should be avoided and you should look to invest in rooms of slightly higher quality. We'd recommend the following establishments in this category:
Grand Hotel de France: The Grand Hotel de France might be housed in an old building, but that should not deter you in the slightest. This is classed as one of the best mid-range hotels in Tunis and will provide everything that your stay requires. It's easily accessible and offers all of the standard amenities.
Hotel Transatlantique: The interiors of Hotel Transatlantique are worth a mention in itself, with countless mosaics lining the walls of this establishment.
Carthage Thalasso Resort: Being a 5-star resort, it should go without saying that this is certainly the case of being the "last but not least". It is decorated in picturesque fashion and anyone staying here is in for a real treat.
Are there any safety warnings?
As we've already touched upon, there are some safety warnings that youshould be aware of prior to visiting Tunis.
Over the last twelve months a lot of downtown Tunis has been closing at around 8pm and suffice to say, you should not be around after this time.
Additionally, you should always be wary in the medina and other places that attract tourists. As well as attracting tourists, these also attract petty crooks that will take advantage of you given the first opportunity.
Nevertheless, on the whole Tunisian people are very friendly, but it's certainly worth keeping your eyes open for any suspicious behavior.
---